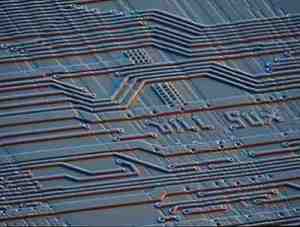 ---

Emulation & A.I.

---
PSX:
PSEmuPRO makes the Playstation look very nice in DirectX !
It runs stable on a P II, and looks better than the original :)
PCTV:
Decoder emulation like PCTV is known for it's steady image
on TV-cards like the MIRO and Hauppage
You can also go here for a experimenteal, working C+ decoder.

---
Get rid of crappy FM-(OPL2/3)-systhesis:
Yamaha's Software Wavetable!
If the Dutch Telecom :) didn't frag the server,
go here for the Chipcard Writer
---
Emulation of systems:
Atari ST(e)/TT
MacIntosh Quadra LC040
Rebirth 338 Technocomposer
The Hacked Starfighter D3D2OGL wrapper 4 All cards:
OpenGL to D3D wrapper, Full MiniGL Wrapper!

---